Experience how this unique combination of stimulating scalp and ear massage, together with use of aromatic oils can deeply calm, refresh and re-energize your face and whole being.
Rs 1750 / 50 min.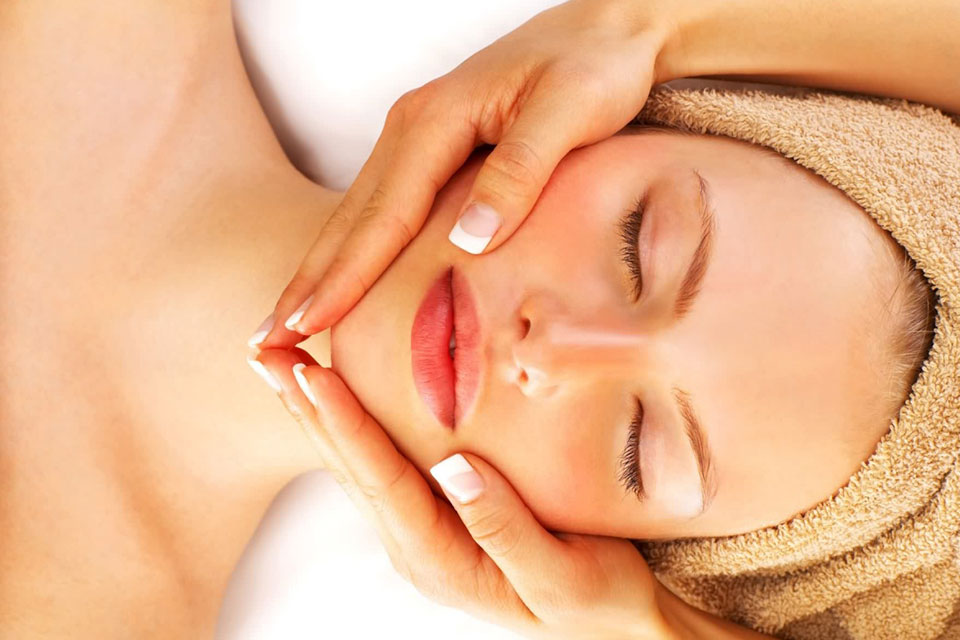 Experience an Ayurvedic Face rejuvenation. A gentle massage to remove tiredness, smooth out facial lines and leaves the face moisturized with a glow.
Rs 1050 / 30 min.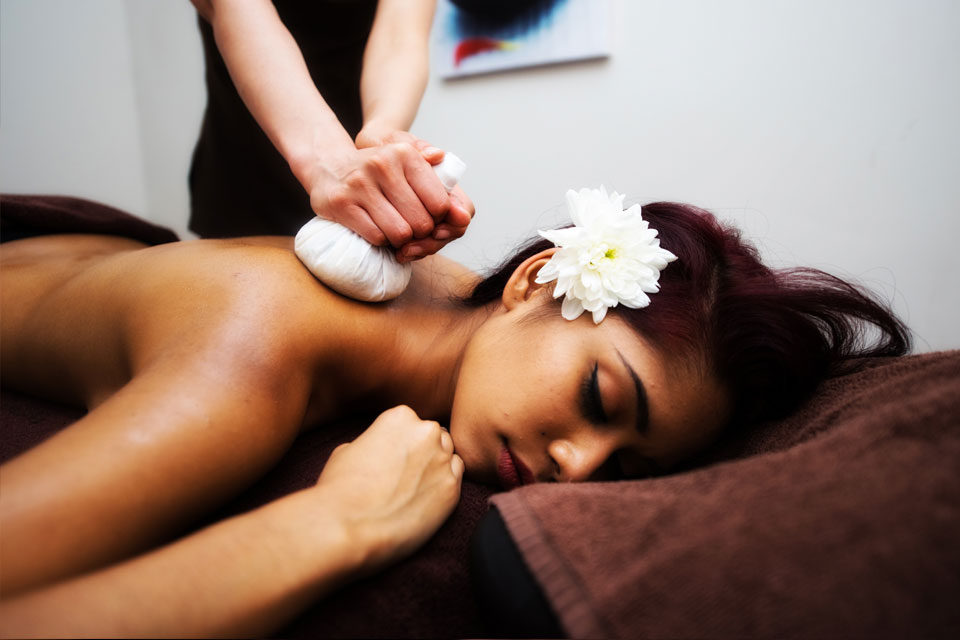 Warmed aromatic, healing muslin herbal poultices penetrate into sore and achy muscles, increasing lymphatic drainage, soothing muscular tension and relieving stiffness. Keep the unique herbal poultices to use for homecare.
Rs 1750 / 50 min.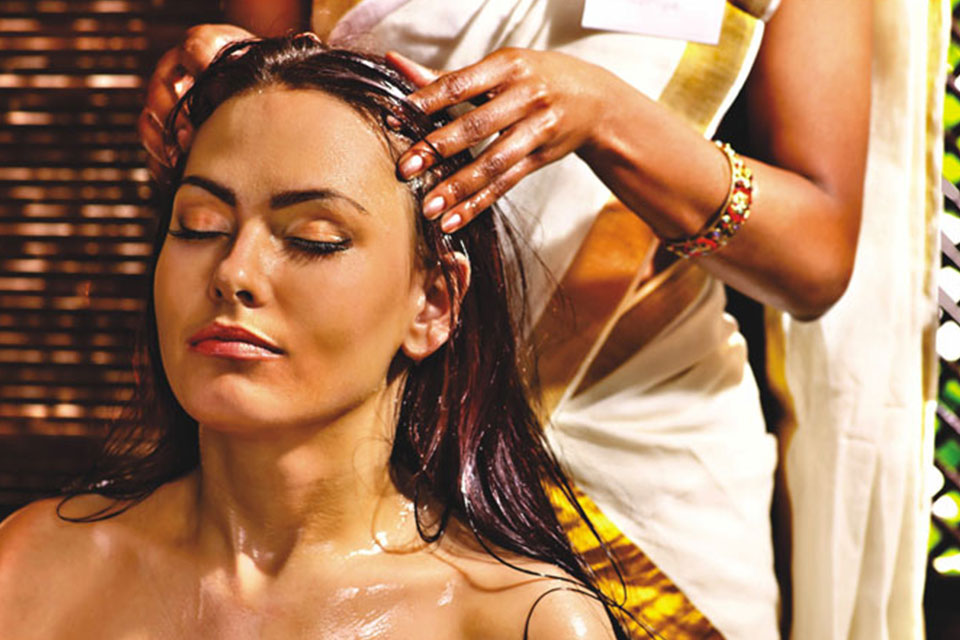 Continuous pouring of lukewarm oil on your forehead induces deep relaxation. This treatment is good against insomnia, stress and headache.
Rs 1200 / 30 min. (Using lukewarm special oil)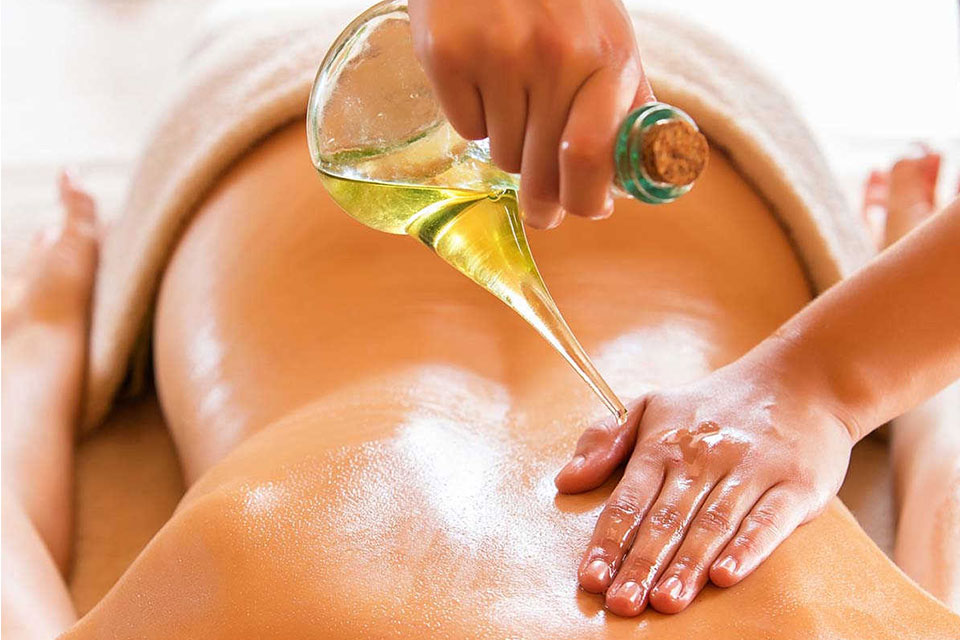 Abhyanga means rubbing with loving hands. A warm oil body massage using Ayurvedic herbs and oils to pacify your dosha, this Ayurvedic Massage will relieve fatigue by aiding perfect sleep while enhancing the complexion..
Rs 1750 / 50 min.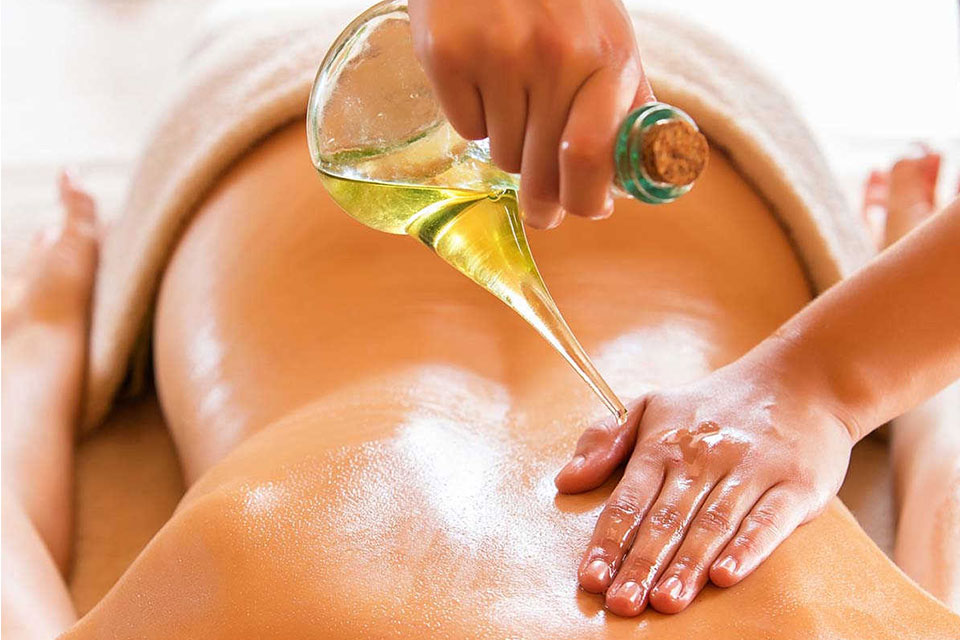 The Perfect Combination - Shiro and Abhyanga (ShiroAbhyanga)
A symphony of Ayurvedic rituals. Emerge and relax both body and mind. This experience aids in sleepness, stress and anxiety. An ancient therapy of pouring lukewarm oil on the forehead, continuously and rhythmically, letting flow through the scalp and onto the hair, is followed by the classic full-body Ayurvedic Massage using herbs and oil. It is designed to help balance and pacify all the subltle energies of the body (doshas) - Vata, Pitta, and Kapha.
Rs 2850 / 90 min.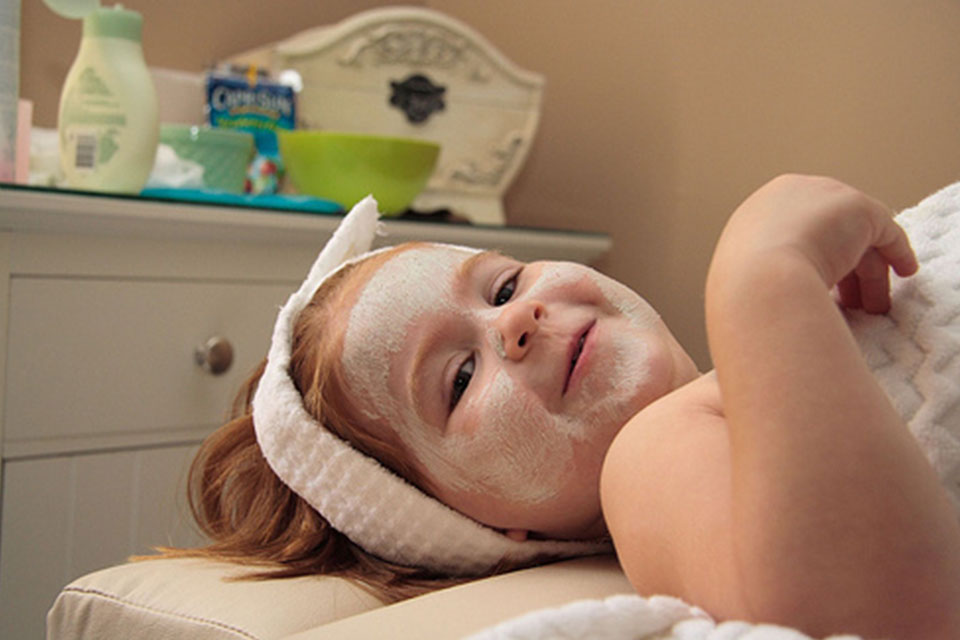 Kids' Corner as from 5 to 12 years (to be accompanied by parents)
Ti Massage-A perfect introduction for children to begin a wellness routine for their muscles, mind and spirit.Rs 800 / 30 min.
Ti Facial-The stress of increasing demands on our young ones has created an impact on their wellbeing. Create time for them to rest their mind.Rs 1050 / 30 min.
Ti ManicureRs 500 (with varnish)
Ti PedicureRs 500 (with varnish)